Expoweed 2017, the revolution comes to Chile
Once again Eva Seeds was present at the amazing cannabis fair Expoweed Chile, which took place at the charming Parque O'Higgins in Santiago de Chile.
At this edition of Expoweed, Eva Seeds and Cali Terpenes shared a stand, with the collaboration of our friends Ummos Rosin Press and @thechileanstrainhunter.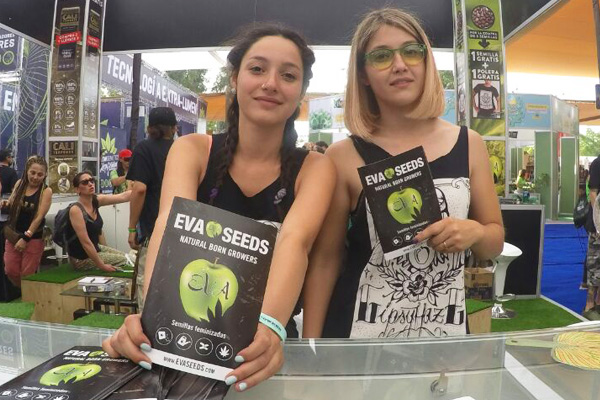 Those enthusiasts of our brand enjoyed the merchandising made for the occasion, and we also thought about those who seek unique varieties (phenohunters), offering very special genetics with our Limited Editions.
Moreover, the attendants were marvelled with the tasting of terpenes in glass pipette and in bonbons. A true success by Cali Terpenes.
We also thought about those who love extractions, as the attendants could make their own rosin type extractions in the amazing Ummos Rosin Press, and also add free terpenes to the final product, which ensured achieving atomic dabs.
This and more awaits you at the next edition of Expoweed 2017, will you join us?