PAPA'S CANDY – DISCONTINUED
Papa's Candy marijuana strain was created to offer a top-quality strain with very fast flowering.
Papa's Candy comes from the crossing between a plant from Laos and one from Pakistan. The result is a true award-winner ideal for exquisite palates and demanding growers.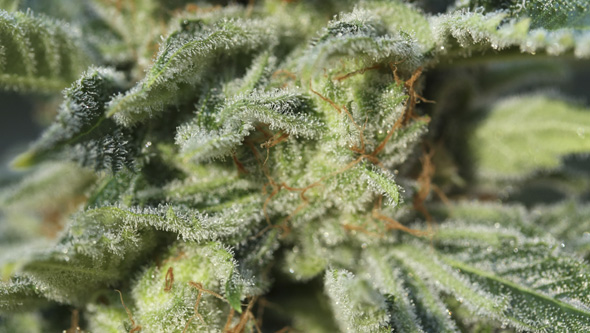 It is a well-proportioned and robust growing plant, that is more wide than tall, forming large leaves and strong branches. Responds well to FIM and apical pruning as well as to SOG and SCroG crops.
During the flowering phase it forms very resinous and dense buds, shinny due to the large amount of resin they contain, with an intense, sweet and catchy aroma.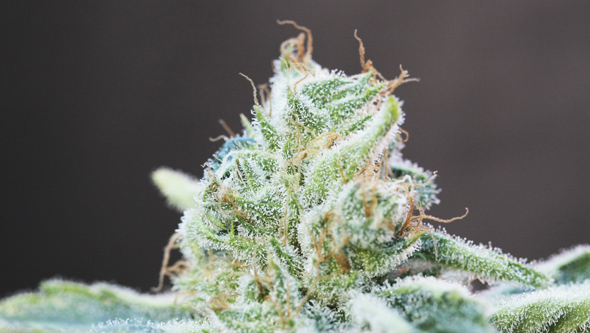 It has a strong sweet strawberry bubblegum-type flavour with a slight touch of anisette. It has a powerful and relaxing effect, with a funny and creative touch that also makes it suitable for day use. Ideal to relax alone or with company. Used as medicinal marijuana to relieve some pains, reduce stress and stimulate the appetite among other applications.
It easily adapts to all types of growing (indoor, outdoor, greenhouse) and media (soil, coco, hydro,…), with medium nutritional needs both for growth and flowering.
Indoor growing of Papa's Candy:
Papa's Candy can be harvested after only 45-55 days flowering after the appropriate growth.
We recommend you provide a height of approximately 50-60 cm when time cycle change to start the flowering (12h light and 12h darkness) and end the flowering with plants of around 70-80 cm.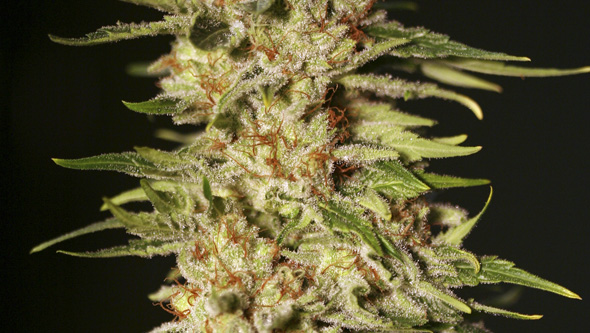 If you start the growing from the seed we recommend you plant 9 per square meter, if you are going to use definitive pots of 7L, or 6 plants per meter if you use pots of 11L.
It yields around 350-540 grams per square meter depending on the media and growing conditions.
Outdoor growing of Papa's Candy:
 Papa's Candy forms wide and robust plants that reach 1.2-2m at the end of the flowering cycle.
Produces between 500 grams – 1 kg per plant depending on the medium and size of the container.
North hemisphere:
The sowing time is between April-June to harvest around the 7-15 October.
South hemisphere:
The sowing time is between October-December to harvest around the 7-15 April.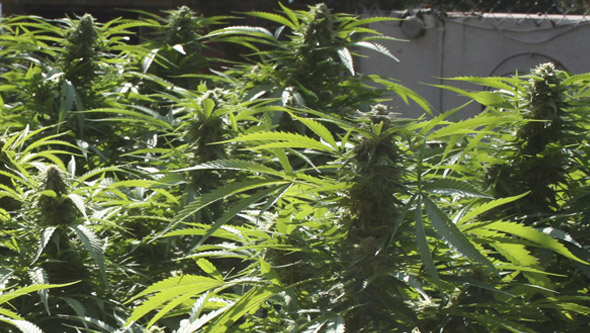 *It can be grown out of season whenever the environmental conditions enables so and always taking into consideration the hours of light, as this is a light-dependant feminized strain.
PAPA'S CANDY DATA SHEET:
THC: High (16-20%) CBD: Low
10% SATIVA 90% INDICA
AWARDS:
1st Prize – Revolta Verda 2006 – Resin category
1st Prize – Copa Garraf 2006 – Indoor category
Absolute winner award – Copa High Life BCN 2007
1st Prize – Copa High Live BCN 2007 – Indoor category
2nd Prize – Spannabis Cannabis Champions Cup 2008 – Resin category (Papa's Candy+TNT Kush)
2nd Prize – Spannabis Cannabis Champions Cup 2009 – Resin category 
1st Prize – Canarias Cannabis Cup 2012 – Resin category

2nd Prize – Copa Acmefuer  2013 – BHO category

1st Prize – Canarias Cannabis Cup 2013 – BHO Category

1st Prize – Spannabis Cannabis Champions Cup 2013- Indoor Bio category