The cannabis strain Lemon King born from the crossing of the genetics Space Bomb, and exotic genetics used also in the creation of Gipsy Haze, with Critical Swiss, the famous Critical clone from Switzerland with which most Critical seeds and their crosses have been made.
Buy Lemon King
The result, a super complete plant: fast, productive, very aromatic and with really high quality.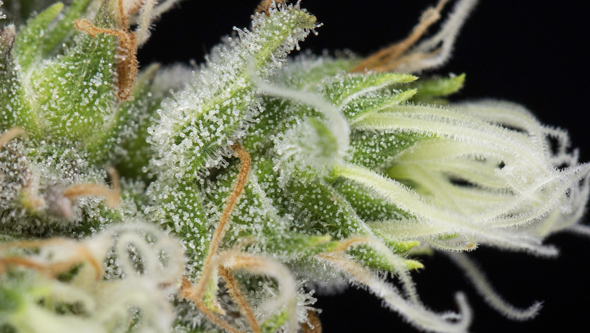 Very resinous and dense buds, with lemon type citrus aroma and hints of incense in only 48-53 days of flowering. Lemon King is offered in feminized seeds format.
It has a very fast growing, creating many branches full of sprouts and big and thing leaves in very short time. It works very well agains prunings, such as FIM, apical, Sea of Green (SOG), SCROG.
During the flowering phase it show all her beauty, creating a high quanitity of very resinous and compact buds, that during ripening tend to adopt light purple hues.
Its terpene profile (aroma and flavor) offer an intense lemon aroma with clear hints of incense and ripen fruits, perfect for lovers of citrus flavors and "Haze" genetics.
Do you know those kinds of herbs that you are smelling for half an hour before smoking it? Lemon King is certainly one of them.
It has a powerful, stimulating, funny and sociable effect. Ideal to improve the mood, enjoy with friends and have a laugh.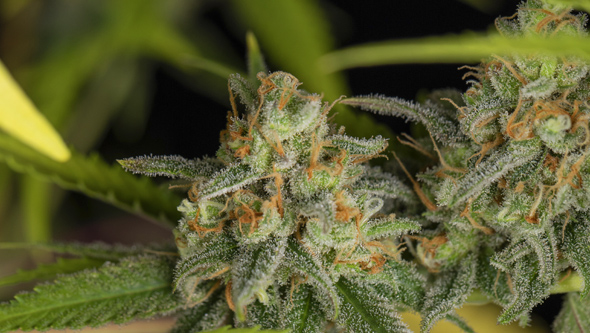 It grows easily in all kind of crops (indoor, outdoor, greenhouse) and media (soil,coco, hydro,…), with medium nutritional needs during growing and flowering phase, being able to withstand higher nutritions without problems.
Lemon King grown in indoor:
Lemon King has a very short flowering, only 48-53 days, after the growing phase, will be enough to get a really high quality marijuana.
We recommend to provide a heigh of 35-45cm before changing the photoperiod to start the flowering (12h light 12h dark) to end the flowering phase with plants of 75-110cm.
Our recommendation is to plant 9 seeds per square meter, if you will use definitive pots of 11L, or around 12 if will be 7L.
It pproduce around 450-600 grams per square meter depending of media and growing conditions.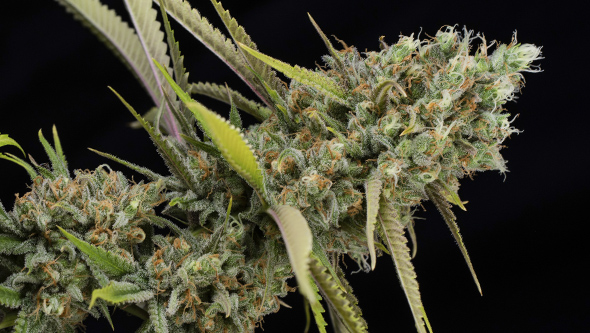 Lemon King outdoor grown:
Lemon King has a quick and vigorous growing, so it create big plants in short time.It can grow around 2 or 3 meters at outdoors, depending of the sowing time.
It produce around 600 gr – 1,5 kg per plant depending of the growing time, size of media and conditions received.
North Hemisphere:
The sowing season is from March to June, to harvest around September the 25th to October the 1st.
South Hemisphere:
The sowing season is from September to December, to harvest around March 25th to April 1st.
*It can grow out of season if the environmental conditions allow it and depending of the hours of light, so it's a photoperiodic feminized strain.
LEMON KING DATA SHEET:
THC: Very high (18-23%) CBD: >0.1%
80% SATIVA 20% INDICA