The cannabis strain Gorilla Candy born from the crossing and selection of the famous Gorilla Glue 4 and Papa's Candy, two extremely resinous and aromatic strains.
The result, a plant that offer great productions of dense and full of resin buds. Intense aroma and flavor of strawberry bubblegum or anis with hints of coffee. Only 45-55 days of flowering.
Gorilla Candy is offered in feminized seeds format.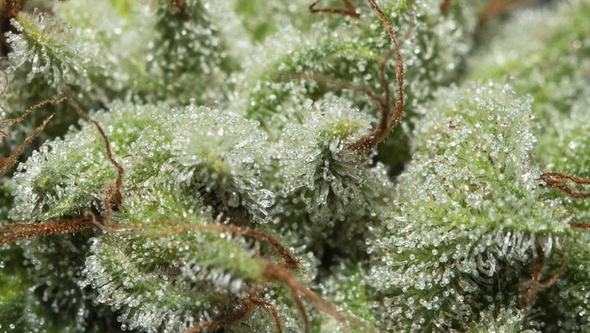 During the growing phase, it forms many strong branches with big leaves. It responds really well to pruning such as FIM, Sea of Green (SOG) or SCROG.
In the flowering phase it shows all this beauty, creating a great amount of very compact and resinous flowers.
It particular combination of terpenes (flavor & aroma) reminds to strawberry or anis with hints of coffee, that make it really special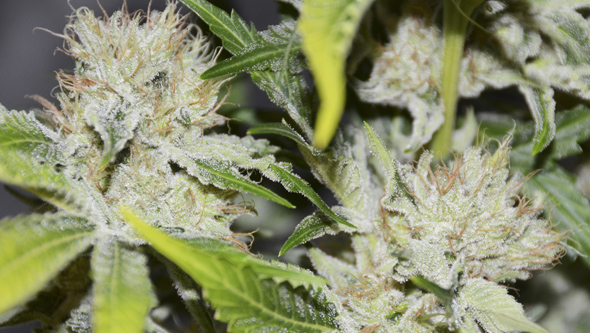 It has a powerful, relaxing and also funny and sociable effect. Perfect to use it also as medicinal marijuana to improve the mood, fall asleep, stimulate the appetite…
It adapts with great ease to all types of crops (indoor, outdoor, greenhouse,..) and media (soil, coco, hydro,…), with medium nutritional needs, in the growing and flowering phase, being able to withstand high nutrition without problem.
Gorilla Candy in indoor:
Gorilla Candy has a very quick flowering, only 45-55 days, after the growing phase,  will be enough to have buds of with this superior quality.
We recommend providing a heigh of 40-50cm before changing the photoperiod to start flowering (12h light and 12h dark) to finish the flowering phase with plants about 80-100cm.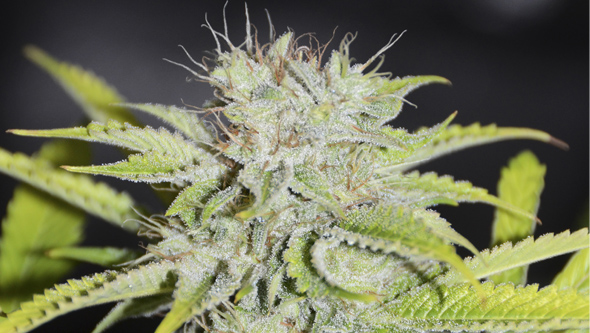 Our recommendation is to plant around 9 plants per square meter if you're going to use definitive pots of 11L, or around 12 plants if you make the flowering phase in pots of 7L.
It produces around 550-600 gramos per square meter depending of the media and growing conditions.
Gorilla Candy at outdoors:
Gorilla Candy grows notably in outdoor crops, a bit more taller than wide, creating really big plants in a short time, around 2 or 3 meters depending on the sowing time.
It produces around 800-2kg per plant depending of the growing conditions, size of media,…
North Hemisphere:
The sowing season is between March and June, to harvest on October 1th.
South Hemisphere:
The sowing season is between September-December, to harvest on April 1th.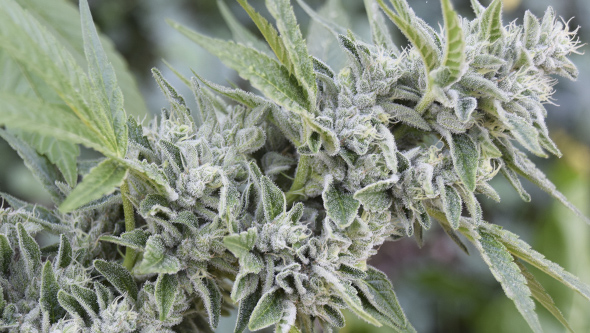 * It can be grown out of season as long as the environmental conditions allow it and always taking into account the hours of light that you will have, since it is a photodependent feminized variety.
GORILLA CANDY DATA SHEET:
THC: Very high (18.5-23%) CBD: <0.1%
25% SATIVA 75% INDICA
AAwards:
1st Prize – Cannaval Cup 2018 – Professional weed category