Jamaican Dream marijuana strain was created after selecting some seeds from Jamaica on a trip made by the Eva Seeds breeders in 2007.
Buy Jamaican Dream
To the surprise of Eva Seeds' team, the Jamaican seeds were quite homogeneous and many of them didn't take long to flower. A faster and more productive specimen was obtained, and only 42-45 days are required to harvest this powerful Sativa. Provided in the form of feminised seeds.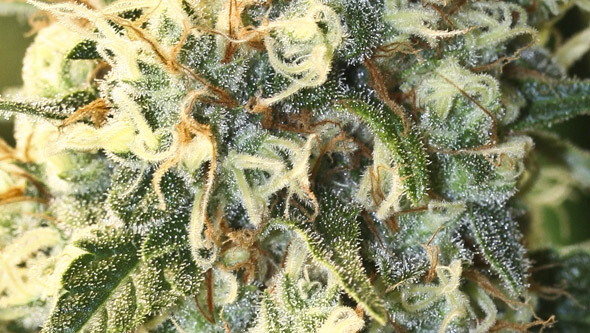 It is a fast-growing and well-proportioned plant with a elongated pyramidal shape and forming many branches full of buds. Responds very well to pruning such as FIM or apical and to Sea of Green (SOG) and SCROG crops.
During the flowering phase, it quickly forms a great amount of very compact and large resinous buds. Jamaican Dream has some characteristic very thick orangey pistils that will help you distinguish it easily. Its buds have a sweet and discrete aroma with almond touches.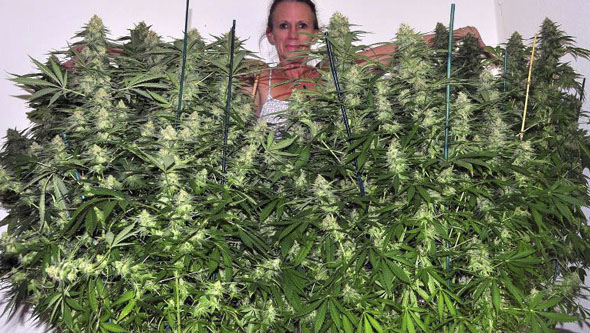 It tastes of sweet fruit with almond touches. It has a very funny powerful and active effect, ideal for gatherings with friends and creative use. Also used as medicinal marijuana to lift the mood.
It easily adapts to all types of growing (indoor, outdoor, greenhouse) and media (soil, coco, hydro,…), with medium nutritional needs both for growth and flowering, and can withstand high nutrition without any problems.
Indoor growing of Jamaican Dream:
Jamaican Dream has a very fast flowering considering it is a Sativa, only 42-45 days flowering after the appropriate growth.
We recommend you provide a height of approximately 50-70 cm when time cycle change to start the flowering (12h light and 12h darkness) and end the flowering with plants of around 80-90 cm.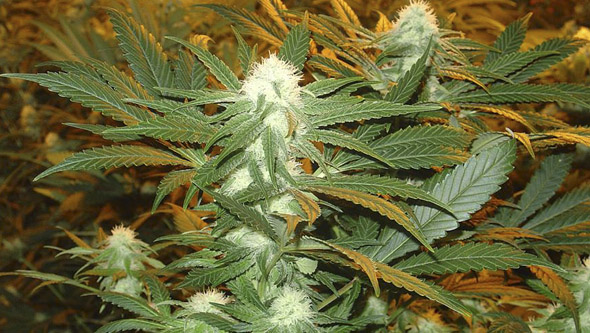 We recommend you plant 9 seeds per square meter if you are going to use definitive pots of 7L, or 6 plants per meter if you use pots of 11L.
It yields around 360-630 grams per square meter depending on the media and growing conditions.
Outdoor growing of Jamaican Dream:
Jamaican Dream grows as high as wide in outdoor growing, forming large plants in a short period of time, around 2 meters high depending on the sowing time.
It yields around 500 grams – 1 Kilo per plant depending on the growing, size of the growing medium and conditions received.
North hemisphere:
The sowing time is between April-June to harvest around the 23-30 September.
South hemisphere:
The sowing time is between October-December to harvest around the 23-30 March.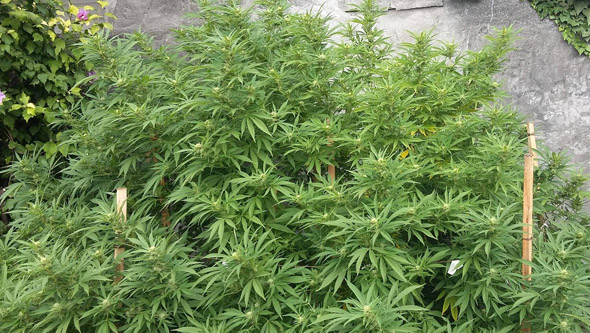 *It can be grown out of season whenever the environmental conditions enables so and always taking into consideration the hours of light, as this is a light-dependant feminized strain.
JAMAICAN DREAM DATA SHEET:
THC: High (17-21%) CBD: Low
90% SATIVA 10% INDICA
AWARDS:
1st price – People's choice to the best resin at the XIII Bella Flor Arseca seminar
2nd Prize – XIII Bella Flor Arseca Cup – Resin category
1st Prize – Slovakia Cannabis Cup 2011 – Outdoor category
1st Prize – Canarias Cannabis Cup 2013 – Outdoor Local category

2nd Prize – Copa Natura Verde 2013 – BHO category

2nd Prize – Cannabis Canarias Cup 2014 – BHO category
Girld of the year 2016 award – by Soft Secrets España
2nd Prize – Copa del Mar 2016 – Outdoor category
1st Prize – Copa Esmeralda 2018 – Flowers category