The cannabis strain Jamaican Dream CBD born from the crossing of the awesome genetics Jamaican Dream, our most famous sativa, with the Only CBD, the strain with highest proportion of CBD (Cannabidiol) from our feminized seeds catalog.
Buy Jamaican Dream CBD
The result, a CBD rich strain, with high yield, easy to grow and with only 45-50 days of flowering. THC:CBD ratio 1:2 (THC: 5-8% CBD: 10-16%).
Perfect for growers who are looking for a high cbd strain of quick flowering, but not autoflowering.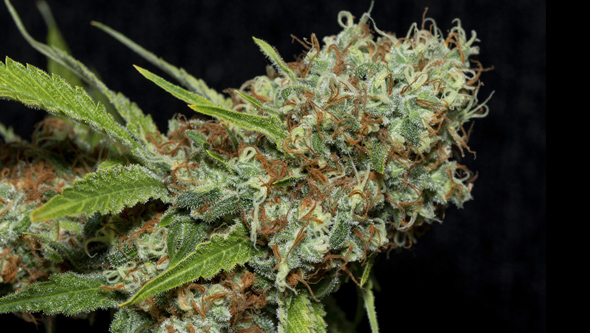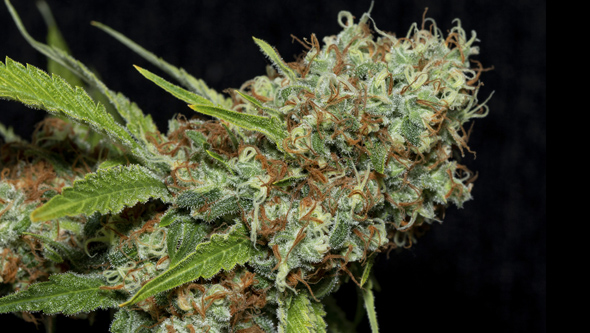 It create high yields of really compact, large and resinous buds, of pleasant sweet aroma with citrus hints of mandarine and nuts. Jamaican Dream CBD is offered in feminized seeds.
She has a fast and proportionate growing, taking quickly a pyramid shape with strong branches. It works so good under prunings such as FIM, apcal and also on Sea of Green (SOG) and SCROG crops.
Jamaican Dream CBD has the double of CBD (around 16%) than THC (around 8%). This is one of the main reasons to consider her as medicinal marijuana.
It has a lucid and creative effect with low psychoactivity. Ideal for medical use or for users who want to get relaxed and enjoy the properties of both cannabinoids (THC & CBD) with low psychoactive effect.
She grows easily in al type og crops (indoor, outdoor, greenhouse) and medias (soil, coco, hydro,…) with medium nutritional needs during the growing and flowering phases, being able to absorb higher quantities of fertilizer without problem.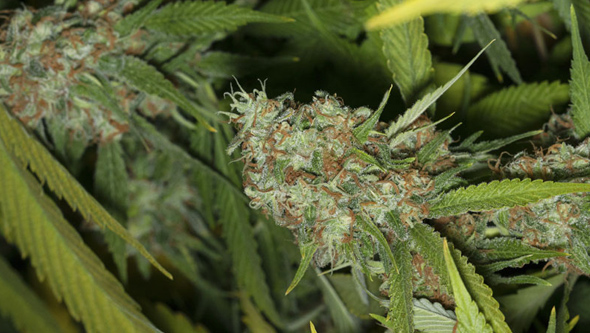 Jamaican Dream CBD indoor grown:
Jamaican Dream CBD has a really fast flowering, with only 45-50 days, after the growing phase, will be enough to get high quality CBD rich marijuana.
We recommend to bring her a height around 50cm before changing the photoperiod to start the flowering (12h light & 12h dark) to finish the blooming phase with 90 cm approx.
Another recommendation is to sowing around 9 seeds per square meter if you use definitive 11L pots, around 12 plants if they're from 7L.
It produce around 450-550 grams per square meter depending on media and growing conditions.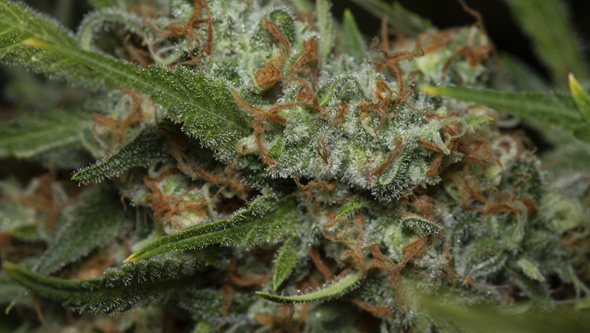 Jamaican Dream CBD outdoor grown:
Jamaican Dream CBD has a fast and vigorous growing, so it create big plants quickly. On outdoor crops, it can grow around 2m approx depending of the sowing time.
She produce around 700 grams – 1 kg per plant depending of the time of growing phase, size of media and received conditions.
North Hemisphere:
The sowing season is from March to June, to harvest around September 25th and October 1st.
South Hemisphere:
The sowing season is from September to June, to harvest around March 25th and April 1st.
*It can be grown out of growing season, if the environmental conditions and hours of light allow it, so it's a feminized photoperiodic strain.
JAMAICAN DREAM CBD DATA SHEET:
THC: Low (5-8%) CBD: High (10-16%)
THC:CBD ratio 1:2