Eva Seeds, soon at Spannabis Barcelona
Eva Seeds, as it can not be otherwise, will be present at the upcoming edition of Spannabis Barcelona, the world's largest cannabis trade fair.
This year, at Spannabis 2017, we are going to surprise with incredible novelties, surprises and gifts for you, our faithful follower.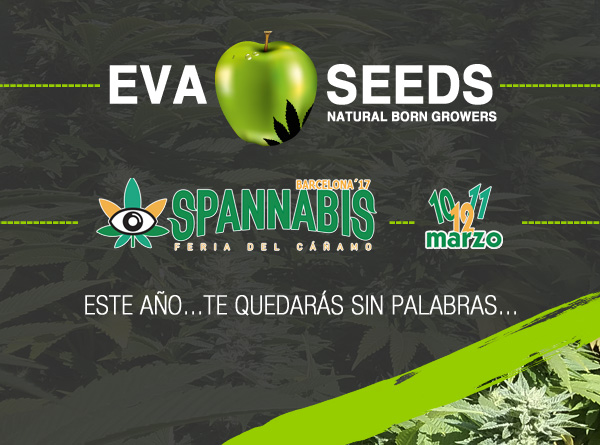 Come and visit us, you will undoubtedly be amazed with all what we have prepared. We will soon reveal more information about the fair, follow us on our social networks and don't miss anything.
Eva Seeds, Stand 53 at Spannabis Barcelona